DENSO adds Peace of Mind-oriented technologies to product portfolio
As the world's second largest parts and systems provider, DENSO has the ability to influence and develop solutions for society's greatest needs. Supporting societal peace and well-being is a priority for DENSO and this translates in its future strategy as well as its product and service offering.
Alongside its recognised range of automotive components that are of proven quality for both OE and aftermarket use, DENSO's future technology development goals are focused on enabling greater peace of mind across all areas of society.
Peace of mind is one of DENSO's three key global development pillars ahead of 2030, along with supporting the environment and inspiring others by making a difference.
ADAS supporting free, confident movement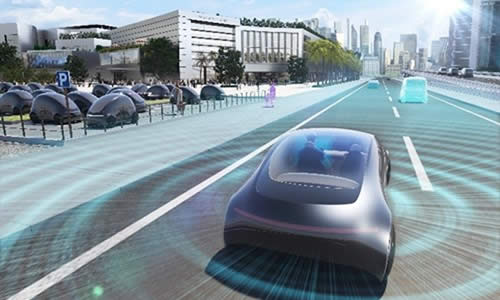 One of DENSO's major forthcoming product developments is making its Advanced Driver Assistance Systems (ADAS) available as a retrofit, not just in new vehicles.
"Traffic accidents are a global issue," explained a DENSO spokesperson. "By reducing them, we save lives; more than that, we give people a new degree of freedom, empowering them to travel confidently at any time."
Introducing ADAS to the secondary market not only gives a boost to aftermarket businesses; it also makes life-saving technology more widely available, empowering confidence and peace of mind at scale.
Creating comfortable spaces
DENSO's ability to create healthy, temperature-controlled, and disease-free in-vehicle spaces has been proven through many years of production for OE and aftermarket systems.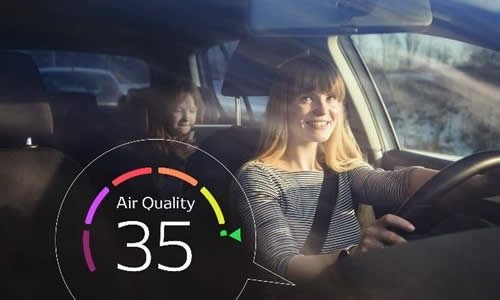 Its latest development in this area is based on the question, "What if these innovations weren't just available to the automotive industry?"
Deployed at the right scale, DENSO's filtration and sensor technology could revolutionise the way we perceive all sorts of environments – from offices to transport and education hubs to any urban space. Maximising comfort and lessening the risk of disease transmission, it is ideally placed to power peace of mind in today's COVID-cautious society.
To find out more about how DENSO is bringing Peace of Mind to the aftermarket, talk to your DENSO representative.
Explore the DENSO Aftermarket portfolio
Diesel
DENSO is a long-standing pioneer and manufacturer of world-leading automotive diesel technologies. We are a leading supplier of Common-Rail diesel technology, and have been producing injectors for diesel engines since 1957. Our aftermarket programme reflects these decades of experience, and includes a growing range of OE quality components – with every unit unique within the aftermarket.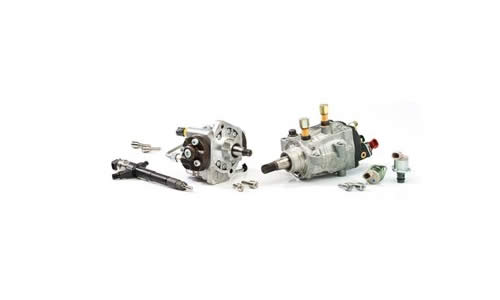 Lambda Sensors
With emissions legislation becoming ever tighter throughout Europe, the role of lambda sensors – which monitor the combustion mix to help achieve a clean burn and reduce exhaust emissions – has grown in importance. Most modern petrol cars already feature two or more OE-fit Lambda Sensors, and they are now also being fitted to diesel cars as original equipment. DENSO is one of the leading Lambda Sensor suppliers in the world, with several hundred million of our Sensors measuring the air/fuel mixture in cars worldwide. DENSO's replacement Lambda Sensors are precision designed, manufactured to strictest OEM standards, and subjected to rigorous testing.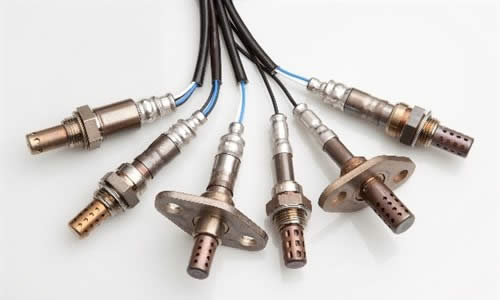 Ignition coils
DENSO is a global leader in the development of direct ignition technology, working in close cooperation with vehicle manufacturers around the world. We developed the car industry's first, compact, stick-type ignition coil, employing a cylindrical ignition coil to generate a high voltage to the spark plug. DENSO also pioneered micro-sized driver circuits and diagonal inductive windings for improved performance in a smaller space. These design breakthroughs, and others, feature in DENSO's Ignition Coils for the aftermarket, ensuring reliable, efficient ignition performance on every journey.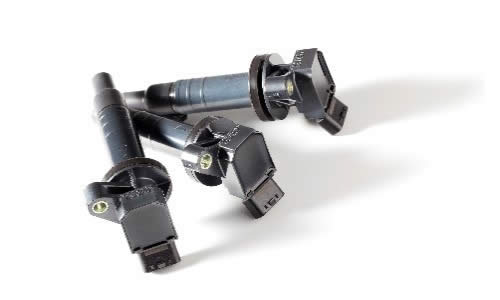 Engine Management Systems (EMS)
The increase in more fuel-efficient vehicles that meet tomorrow's emissions targets has meant strong demand for high quality replacement EMS components. DENSO's Engine Management Systems stand out as a key example of the innovative technologies DENSO develops with leading vehicle manufacturers across the globe – and the world's first plug-in-type Mass Air Flow metre inserted into the intake pipe wall, reducing the size and weight and aiding installation. Today our continually growing EMS ranges for the aftermarket reflect these same innovations and quality.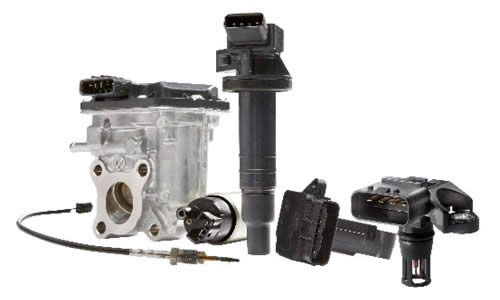 Inspection Tools
DENSO's digital inspection tool, e-Videns, is designed to power fast, consistent, transparent vehicle inspections. It is easy to use and allows technicians to select a modular check list that includes driver interview, system scan, visual inspection (walk around) and a complete engine health check. Crucially, it presents results in a transparent, understandable way – so technicians can go through the inspections with the customer present and involve them in the process, thereby avoiding disagreements. Meanwhile, connecting directly to a car's EMS, it can uncover 'hidden' issues and accurately gauge how much work is really needed on a vehicle.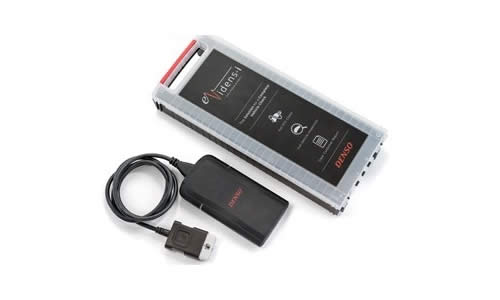 A/C Systems
With in-car climate control increasingly an expectation rather than a luxury, sourcing high-quality, reliable air conditioning parts is a must. As a world-leading manufacturer of original equipment Thermal Systems products, DENSO's replacement ranges can comprehensively fulfil the needs of aftermarket customers. Our programme includes Compressors, Condensers, Receiver Driers, Expansion Valves, Actuators, Resistors, Compressor Oils, Cabin Blowers and Pressure Switches – each offering independent aftermarket customers a comprehensive, premium quality selection of parts to meet growing demand.
Engine Cooling
Engine cooling components play a key role in keeping engines operating at sufficient temperatures to not overheat and cause damage. They can also help ensure effective A/C operation and the heat exchange performance of other parts. DENSO's Engine Cooling technologies are known for their world-class quality and optimal car parc coverage. Our continually expanding, replacement Engine Cooling part ranges now bring these advanced, environmentally driven heat exchange technologies direct to the independent aftermarket.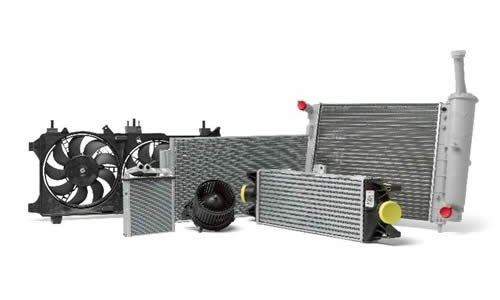 Starters and Alternators
True pioneers of Starter and Alternator technology for modern cars, motorcycles and commercial vehicles, DENSO has become the world's largest OE rotating machine manufacturer. As a result, our replacement Starters and Alternators are the world's smallest, lightest rotating machines for their output, delivering unrivalled efficiency, wear resistance and powerful performance. Every machine is new in box, not remanufactured, so there is no core surcharge – reducing administration and ensuring superior reliability.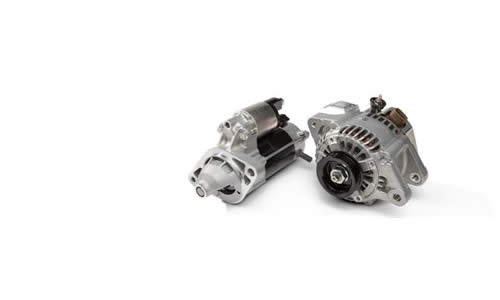 Wiper Blades
A critical vehicle safety feature, wiper blades must offer high screen clearance and streak-free operation to preserve drivers' vision. DENSO, at the forefront of wiper technology, offers aftermarket customers several ranges of replacement Wiper Blades. Manufactured to exacting OEM quality standards, with superior materials and innovative design, they are also the most consolidated replacement range on the market.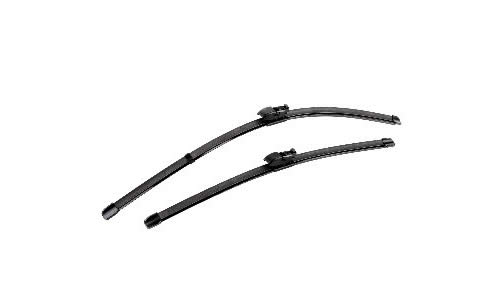 Cabin Air Filters
Most European passenger cars are now fitted with cabin air filters, yet drivers are rarely aware of the need for regular replacement, making cabin air filters a high-volume responsibility for the aftermarket. As the world's number one OE developer of Heating, Ventilation and Air Conditioning (HVAC) systems, DENSO's OE quality Cabin Air Filters feature highly efficient filtration systems to ensure that air reaching the cabin is clean and safe to breathe. Each filter works without causing a drop in air pressure that could potentially damage a vehicle's HVAC systems.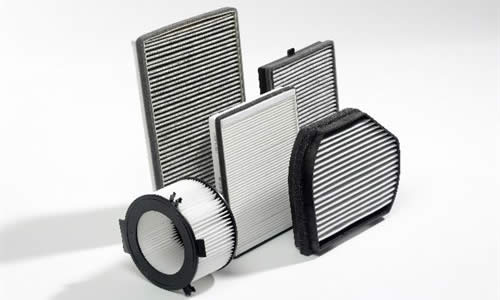 Spark Plugs
DENSO has been setting the standard for Spark Plug technology since 1959. Today our all-makes aftermarket Spark Plug programme brings you unique, DENSO-patented technologies – all made in our own factories to the highest OEM standards. Our Spark Plug ranges – Direct Fit and TT (Twin Tip) – include world-firsts such as the 0.4mm centre electrode for Spark Plugs in the Iridium TT range, and our patented U-Groove technology in our Direct Fit Nickel range. Alongside the exact OE equivalent within the Direct Fit range, we can offer our customers further upgrades delivering improved technology at an affordable price across both ranges, as well as providing the pinnacle of Spark Plug technology with the Super Ignition (SIP)-equipped Iridium TT product line.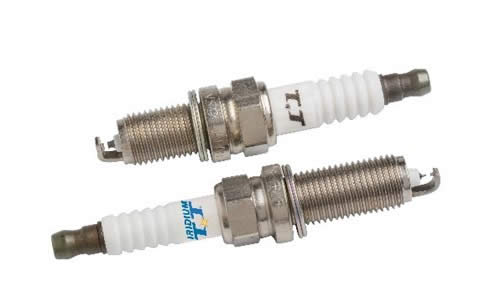 Glow Plugs
The diesel market in Europe remains strong. At the same time emissions regulations for diesel engines will continue to tighten in line with European legislation, impacting on engine sizes. By choosing the right Glow Plug technologies, distributors and garages can ensure they serve this important market well, all year round. Drawing on our heritage as a world leader in OEM Diesel systems, DENSO's OE quality replacement Glow Plugs programme offers fast heat-up times, outstanding reliability, and extended post-heat temperatures that help to significantly reduce vehicle exhaust emissions - making it one of the best in the industry for scope, coverage, and performance.